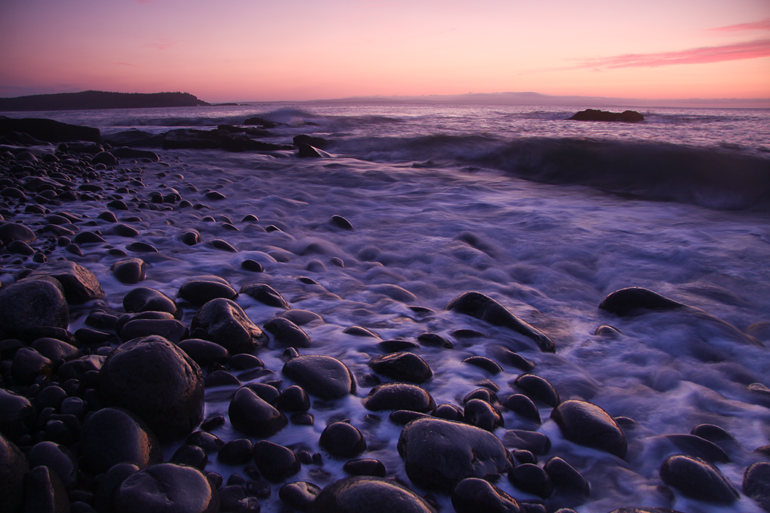 This is my last installement of photos from our summer camping trip to New Brunswick & Acadia. If you missed the
first
or
second
part, then you better go catch up! We really enjoyed our few days in Acadia. It's a beautiful park full of diversity. linking up at the
creative exchange
&
tones on tuesday
.
My sister & I crossed the Bubble Rock trail off our list while we were there. We made the quick 1-mile hike up to the famous balancing boulder and the views of Eagle Lake and Cadillac Mountain were great.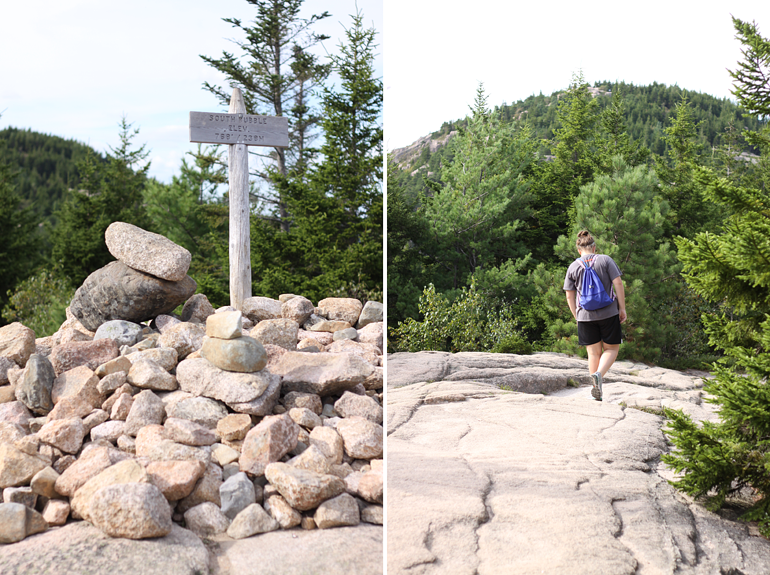 This is part of the famous sand bar that the town of Bar Harbor is named for. There are a select few hours at low tide when you can walk across it to Bar Island.
This fellow was hanging out until the tide came back in!
A scene off of the Jesup Path, a gorgeous wooden boardwalk trail.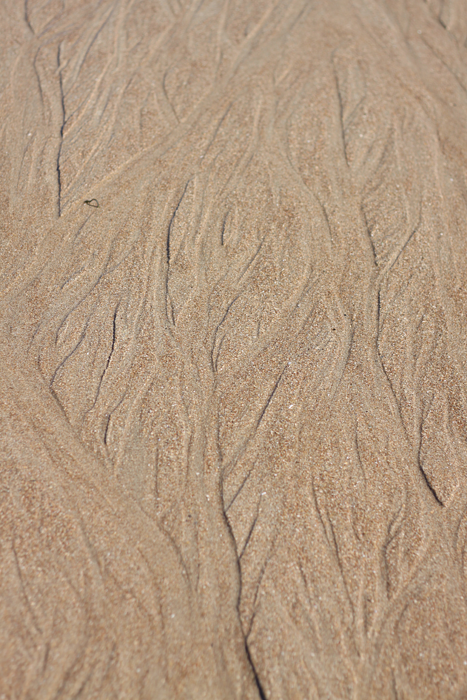 Patterns on Sand Beach, the only beach with sand in Acadia.
Myself, photographing the scene above the photo of me.
A panoramic from Sand Beach.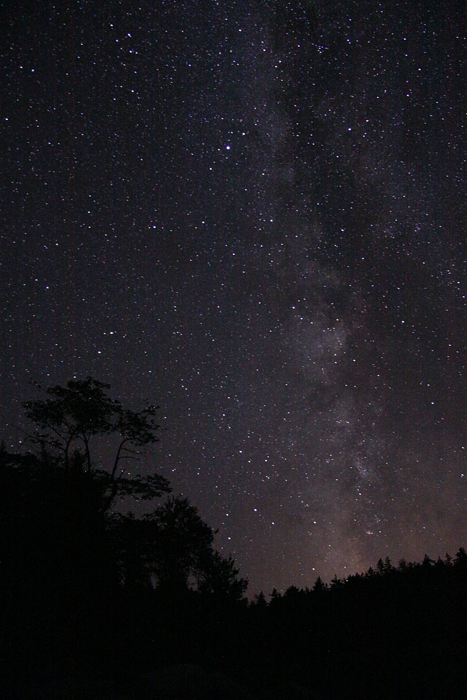 The Milky Way from Jordan Pond.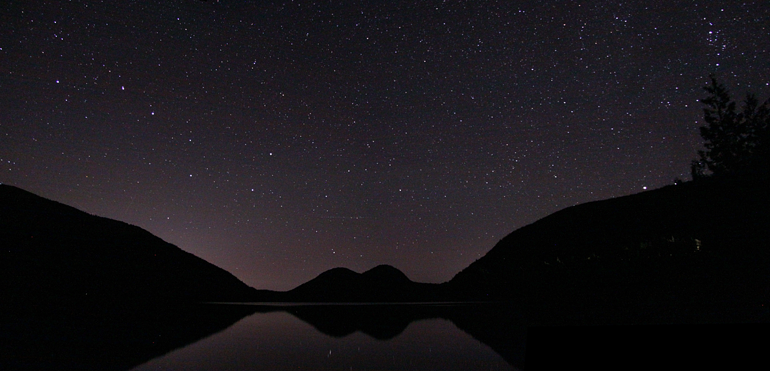 Another panoramic of the Bubble mountains at night.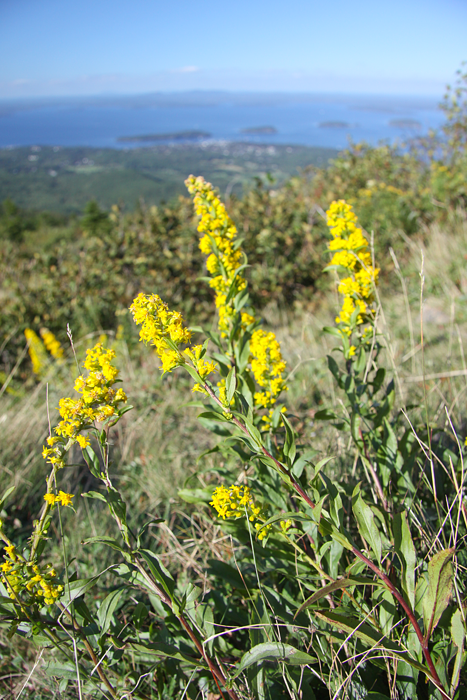 My sister & I had joked the year before about hiking the tallest mountain in Acadia, Cadillac. This year we actually did it, all 1,530 feet of it. We choose the North Ridge Trail and had a fun time! Even if my sister complained the whole way up. :)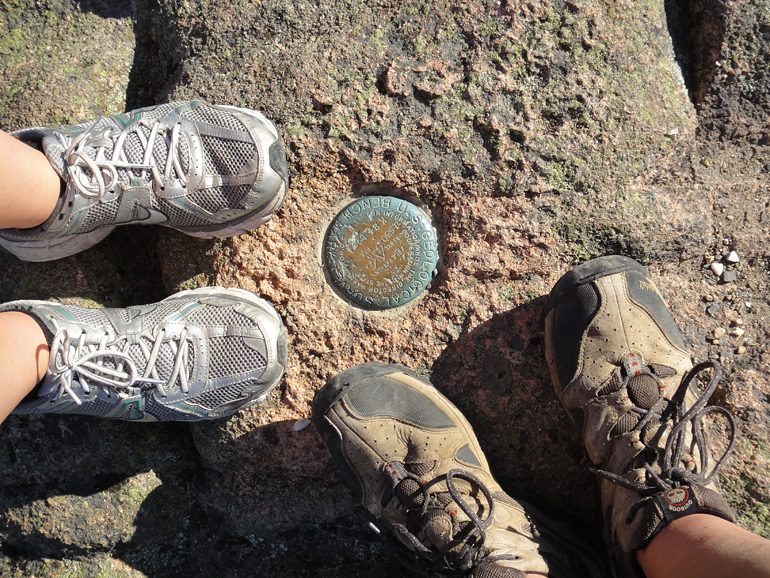 The very top.

Panoramic of Bar Harbor and the Porcupine Islands.
My sister & I: Pre-hike at the trailhead and again at the top!
A cairn, a type of trail marker, on the trail.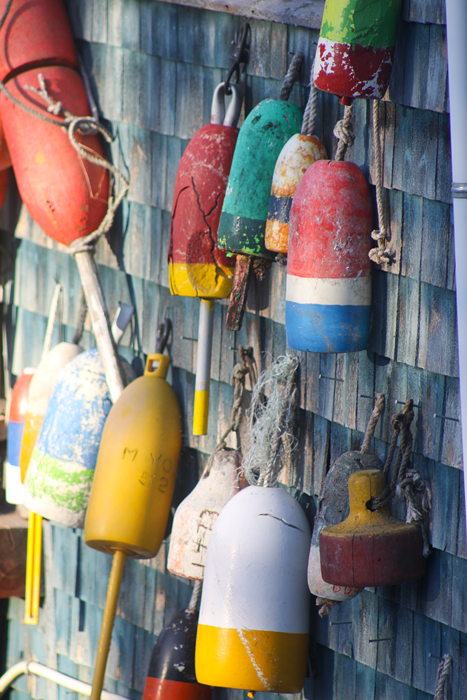 We finished the day off right in Bass Harbor at our favorite place, Thurston's Lobster Pound!
Beautiful Bass Harbor.
Although it is a working harbor, a local was kind enough to give me permission onto the docks to take some photos. I was SUPER happy and went to town photographing buoys galore. :)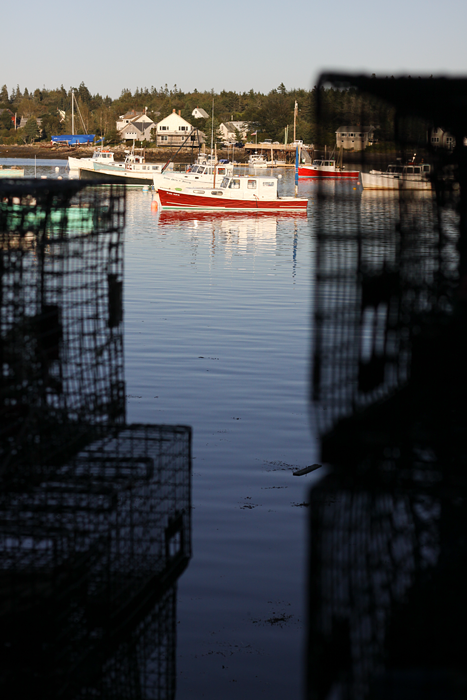 My lobster friend. :)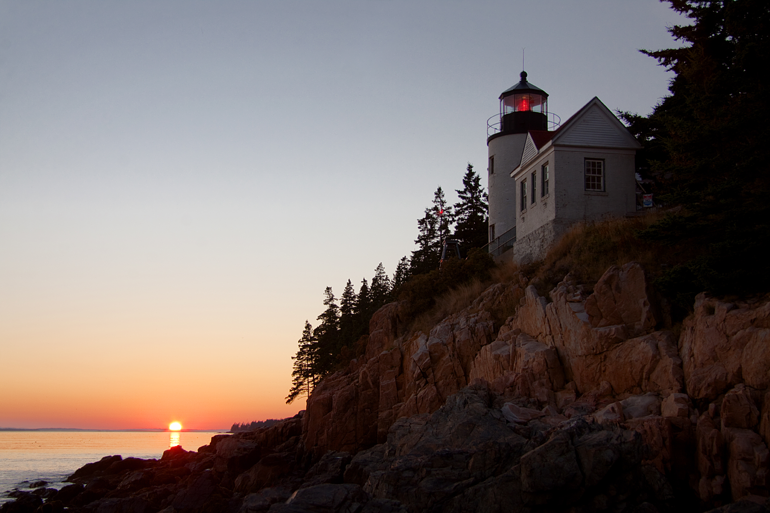 Nothing like ending a day with a sunset at Bass Harbor Lighthouse!
Our last morning we went to Boulder Beach, my new favorite location. There are huge rounded boulders and a beautiful view of Otter Cliffs (below). It's the perfect place for the classic "Acadia" photo.
This is my personal favorite photo from the trip. Acadia is a place filled with natural beauty. Although it may not have the towering peaks like national parks do out west, it has its own charming coastline & lobster towns. If you've never been, it's definitely worth a visit. :)