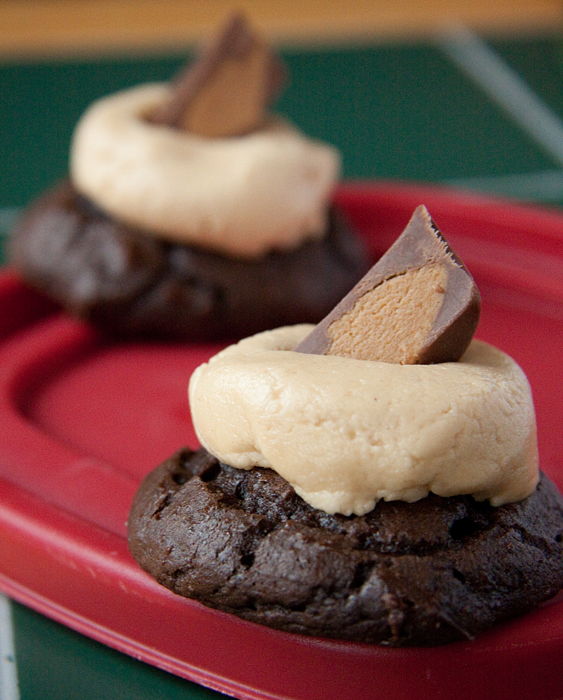 This is a great recipe that yields fabulous results! I brought these in for my coworkers and they absolutely loved them. So much so that they offered me money to pay for the ingredients to make them again - haha! So if you're looking for a treat for a holiday party, go no farther than these delicious Peanut Butter Cup Cookies!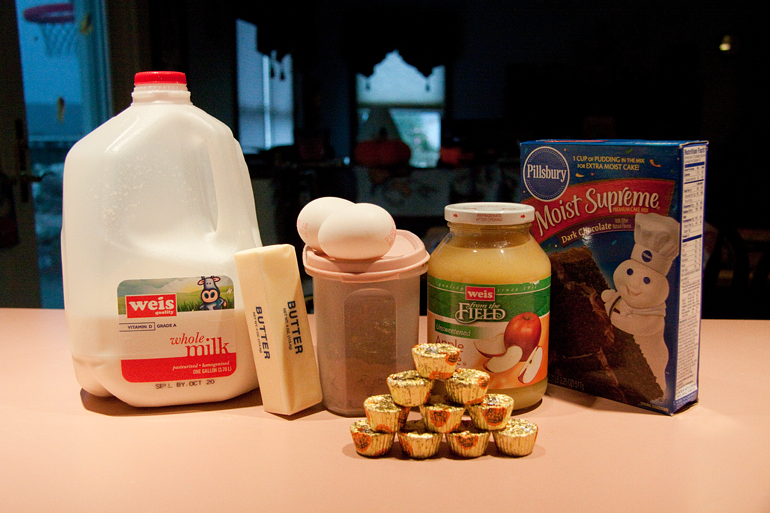 Take ..
1/2 cup milk
1/3 cup softened butter
2 large eggs
2 tbsps unsweetened cocoa powder
3/4 cup unsweetened applesauce
1 choc. cake box mix
& a bag of mini Reese's cups.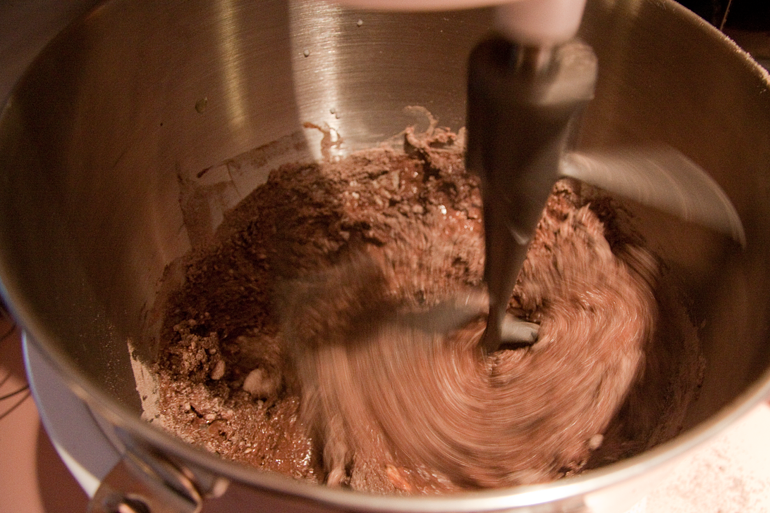 Combine
everything
but the cake mix, then mix that in last.
Place the scoops roughly 2 inches apart on cookie sheets lined with parchment paper. Bake those babies at 375 for nine to ten minutes, wait a few minutes after taking them out, and then move them to a cooling rack.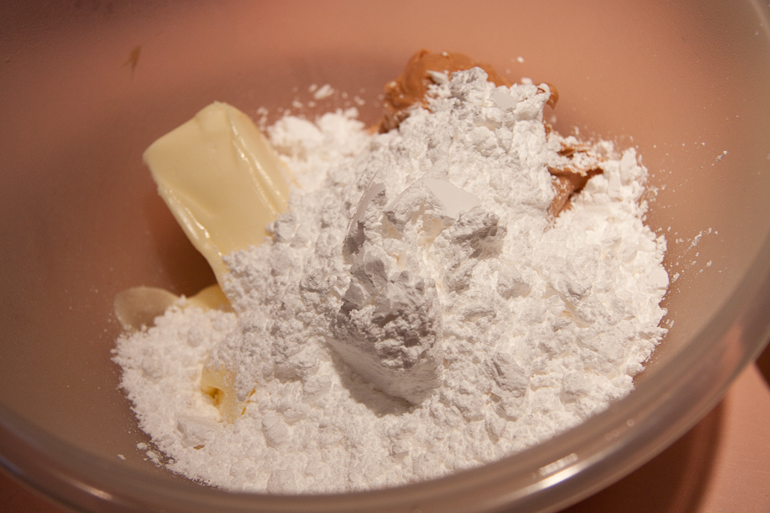 While they cool, mix up the peanut butter icing! Mix up..
3/4 cup of peanut butter
1/2 cup of softened butter
1/2 tsp of vanilla extract
1 pound of powdered sugar
& 1/3 to 1/2 cup of whole milk.
Mix them all together and beat it on a high setting for four minutes or so until it's nice and fluffy.
Chop up them Reese's!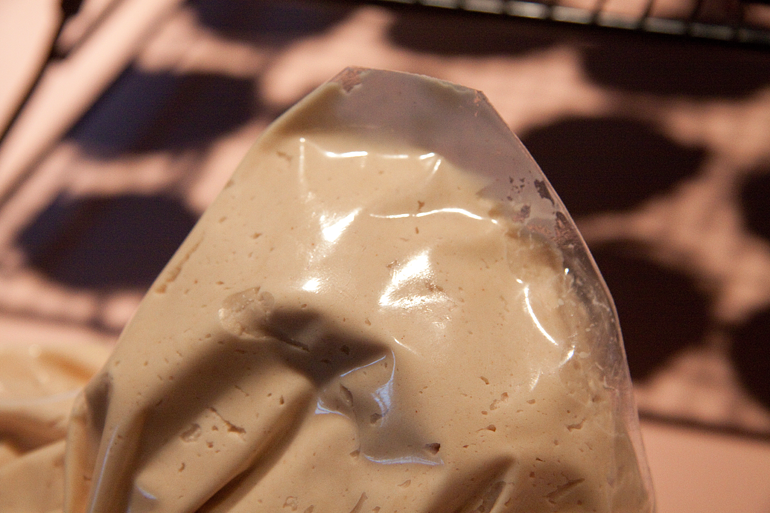 For an icing bag, you can put the frosting in a zippie and snip the corner off.
If the cookies seem a little cake-like, that's okay, they're supposed to be.
Top the cookies with some frosting, stick half a Reese's in, and you're good to go. This recipe is perfect for an occasion. Imagine a tiny slice of cake in cookie form, with delicious peanut butter icing, and a Reese's cup on top, and there you go. Pure magical deliciousness. I found the recipe
here!
Let me know if you try it out or have any questions.