Our second day in Paris we went to the Arc de Triomphe, and then walked down the Champs Elysees to the Louvre.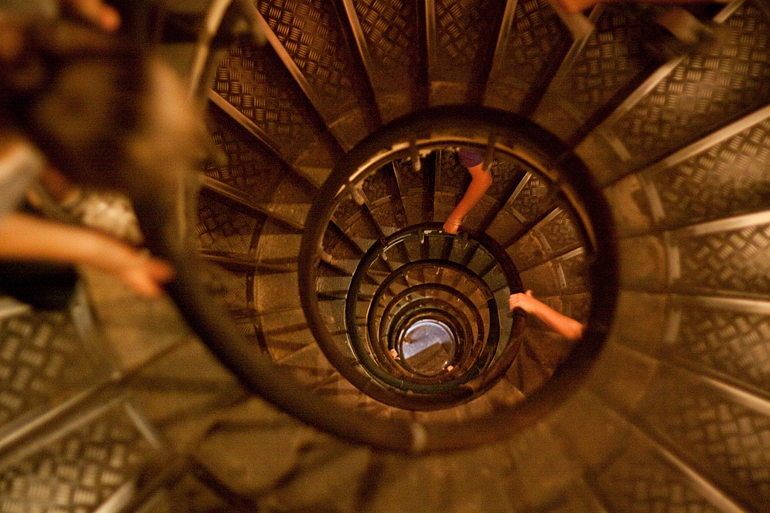 To get to the top of the Arc there is a lot of stairs. 284, actually. I did it in four minutes flat.
Birds are another favorite. This guy was the bird whisperer!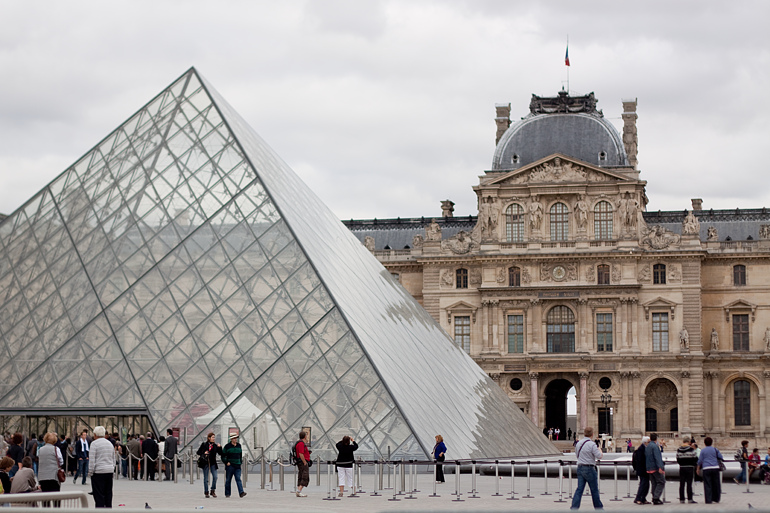 The Louvre. My thoughts? It was cool. However, I realized that I'm not much of an art appreciator.
Poor sphinx was missin' something important!
Despite the fact that these fellows were missing their noses, they were my favorite.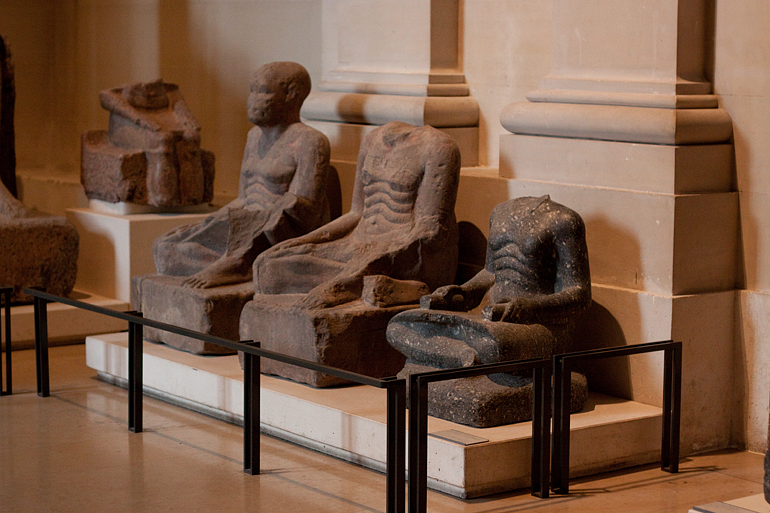 I was informed these pieces were from the "broke" period of art. :)
Looking for fire-breathing Jack Russel Terriers? Then you've gotta get to the Louvre!
Me with some cool statues with mostly no clothes on. Cool!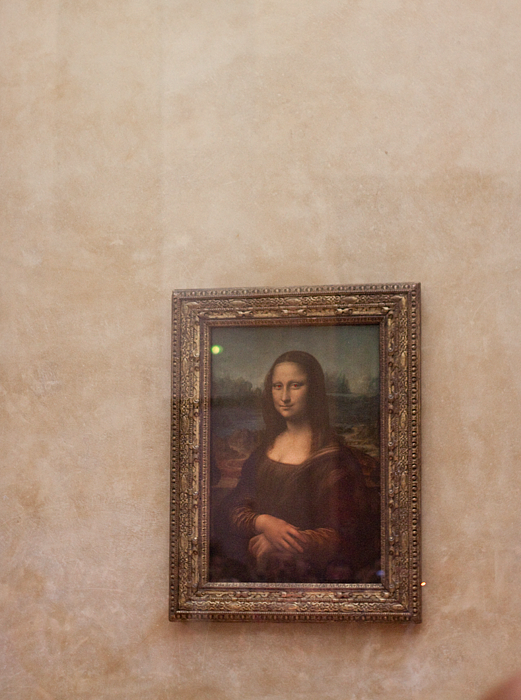 Bet'cha didn't know the Mona Lisa has glowing red eyes.
Photoshop? What's that? I would never..
Don't you hate it when you're Jesus and you start glowing?
tip: when you're in a place that's been photographed a million and two times.. find a new angle or try to get details.
The Champs Elysees at night.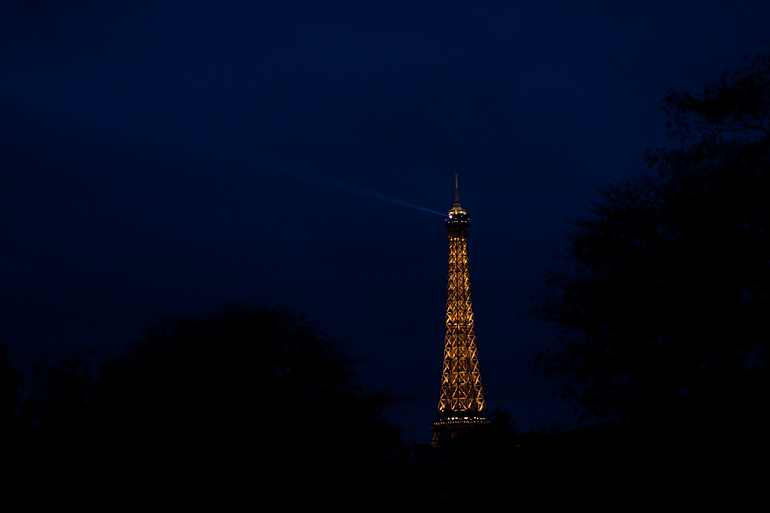 Last but not least, the Eiffel Tower again, BUT this time.. at night.
Hope you enjoyed the pictures! Despite the sarcasm, crowded Metro, and
cost-my-arm
expensive food, Paris really was awesome. France in general was really awesome. It was a hard and long missions trip but one with great blessings for the whole team. :)
*to the blogs I linked with today, I'm having issues with buttons/links. Sorry for not linking up!