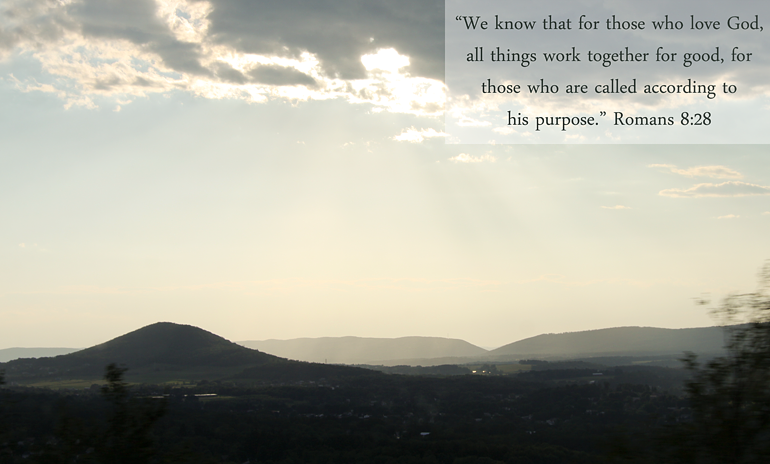 Life just stink sometimes and doesn't always make sense.
Why do people die? Why do we have to go through trials? Or persecution?
I can't answer that, but God can through his Word. The answer?
All
things work together for good.

All
. Webster's definition is "the entire quantity."
Everything. The good, the bad, the ugly.
Every. single. thing. that happens for my good, even if it doesn't feel like it.
I think that's pretty cool.
linking up with
scripture and a snapshot
.