Everyone has a place where they feel relaxed and at peace. My place is at Hawk Mountain. It's an easy hike up and the view is amazing. It reminds me just how small I am, but how big my God is. It's been a long past month, so I headed up last Friday to HM for a quick afternoon hike to North Lookout (above).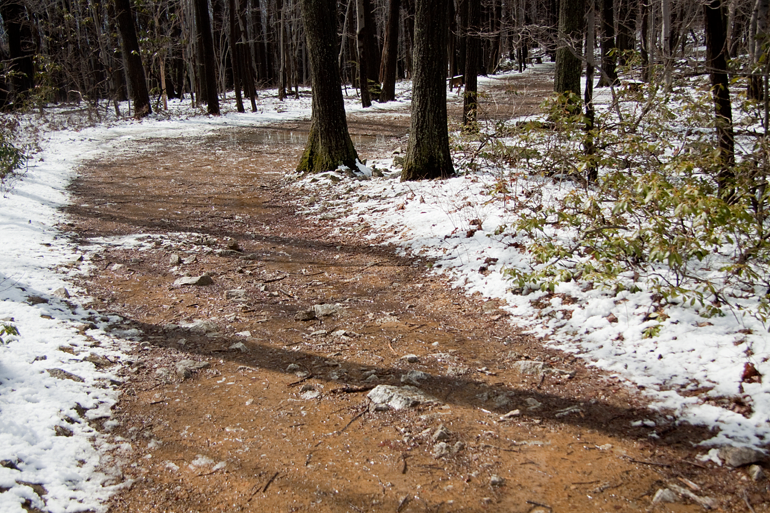 As I drove up and it was raining. Nothing too hard, but enough to make me think of turning back. I am so glad I didn't! The sun peaked out of the clouds right after I got out of my car.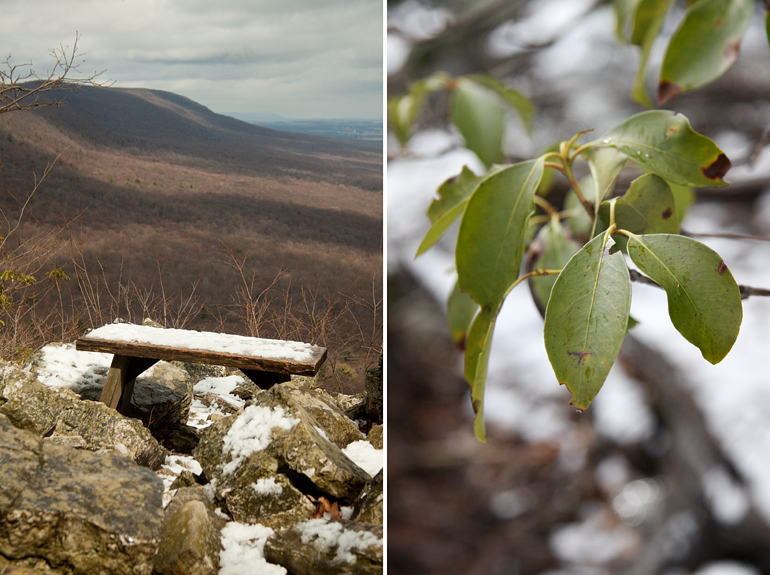 We had gotten a bit of snow that morning that melted within an hour, but it was a bit chillier with the higher elevation, so everything was covered in a layer of completely untouched snow.
There was nobody else there, just the lady in the HM center and another lady stopped at South Lookout.
I walked the trails and left the first footprints behind in the snow. Magic.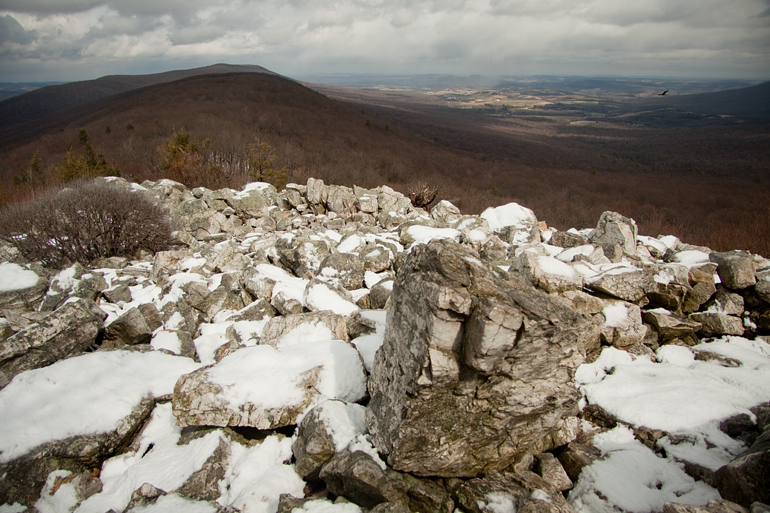 Just me, God's creation, and my camera.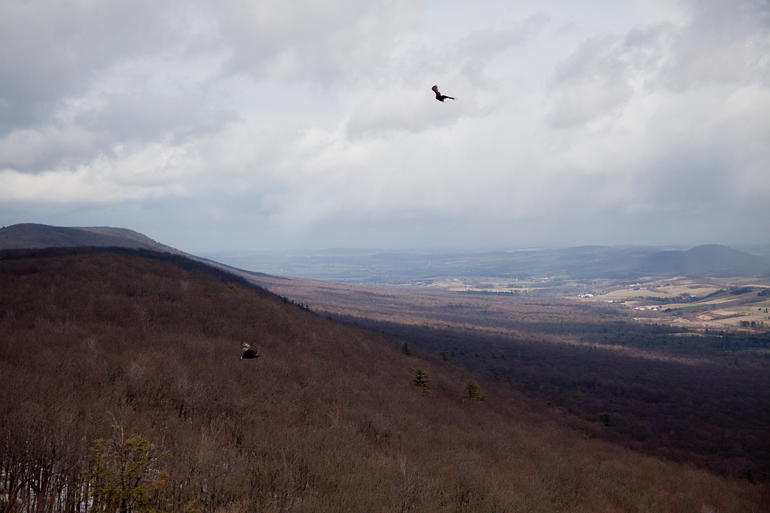 ..and a few Turkey Vultures.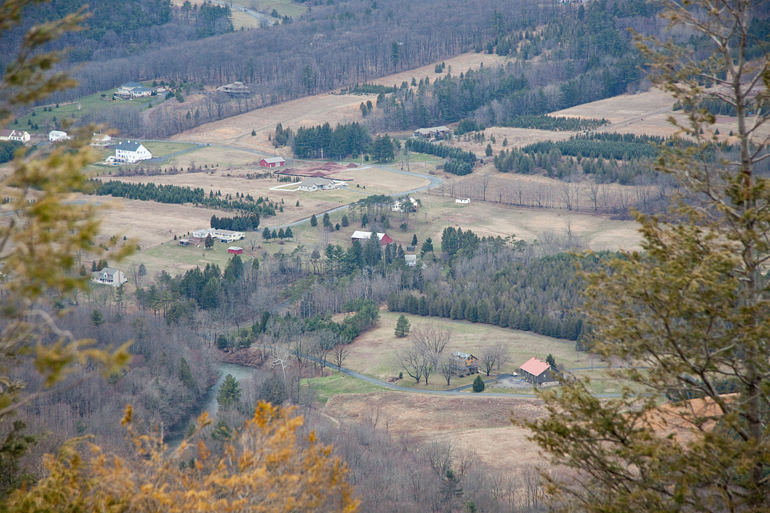 That rain? Yeah, it caught up with me. I watched as the clouds and fog slowly rolled around from the west and engulfed the hills and valley. Freezing rain came down and I decided it was best to head off on my way. No need to turn a nice afternoon into a frantic race back to the car before sunset.
I grabbed one last picture of the valley at Kettle View before heading down. Probably one of my favorites.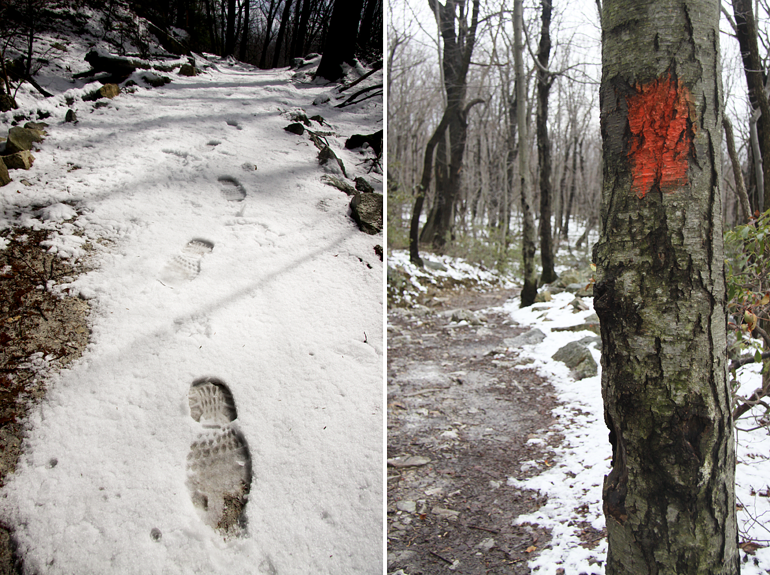 Then guess who made an apperance ten minutes later? Mr. Sun.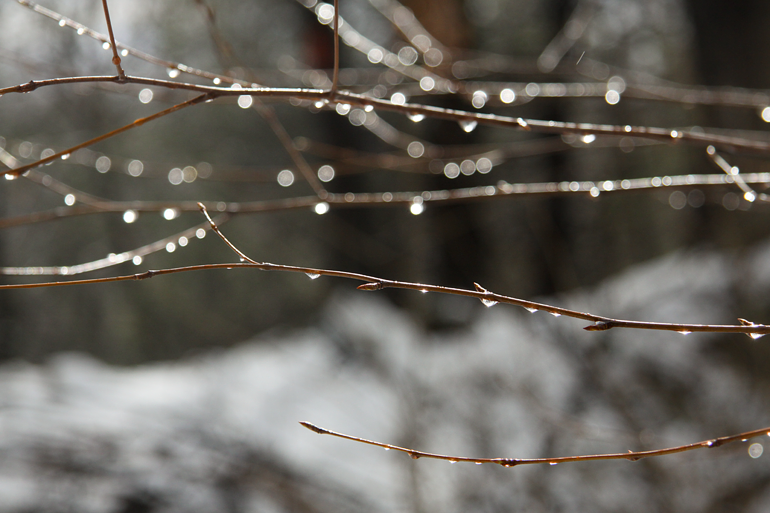 He left a nice little surprise behind, see the faint rainbow in the top right?
Perfecting ending? Not quiet.
I had hauled my journal & bible up and down on my hike and finally got a few minutes to write and reflect before I headed off. That my friends is a perfect ending!
"For the Lord is good: his steadfast love endures forever, and his faithfulness to all generations." Psalm 99:5