Like my alliteration? Yeah, I did too. I am pleased to bring you folks
my Friday Favorites. :)
50-cent bubbles at Five Below.
Those bubbles providing me with..
laughs and smiles
from my favorite three year old & (almost) one year old
a science day project idea
a
very wet and soapy
kitchen floor
(if you're reading this Mom, I'll mop it later :D)
&
lots of fun
with my little siblings!
Totally worth the whole $1 spent on the two cans.
Sunny days that promise warm weather.
The little light at the end-of-the-school-year tunnel that says only 25 more days left! Hooray!
Freshly sharpened pencils.
The sound of the mower as my little brother cuts the grass.
Grass that's long enough to be cut!
Hide-and-go seek games.
Cute kid's books.
Trapezoids and rhombuses.
Whoever created Geometry thought they'd make it a bit better by naming shapes silly names.
They were 100% correct.
Hockey playoffs. Go Flyers!
This dog who has been sick since Tuesday but is starting to perk up now.
Driving on empty roads, open windows, praise music blasting, & my two little sibs in the back seat making a joyful noise to our Creator.
My siblings. I'm going to miss them so much come a few years.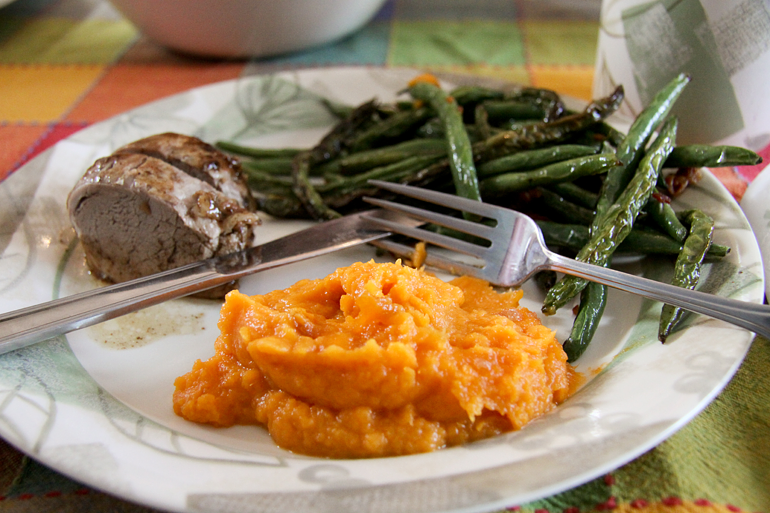 Mashed sweet potatoes.
Honey-glazed pork tenderloin.
Dinner made by yours truly.
Learning that I can cook? Apparently. :D
Double-Chocolate Oreo Bars. YUM! (recipe coming tomorrow!)
Mornings spent in sweat pants watching movies.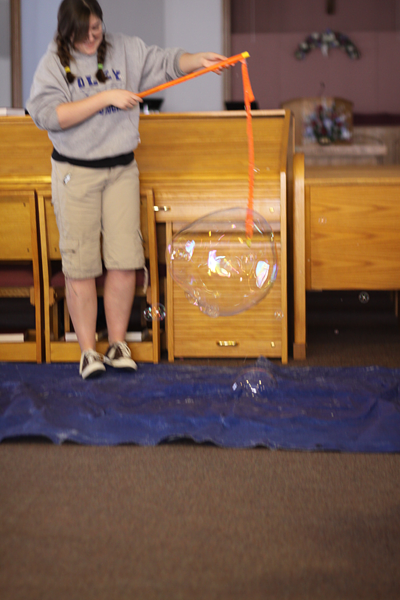 (props to my sister for the pic!)

Giant bubbles. That was actually a tiny one.
Homeschool Group Science Days.
My mismatched hair-ties going on there.
Weekends with your best friend.
My super sweet best friend's Mom who filled up my car's gas tank AND lets me crash at their house AND eat their food.
She's the best.
The
super-huge ginormous blessing
it is to have my friend's family as a part of my life.
How today we remember that
the same God that made me
, who made
absolutely everything
, came down to the earth he created
to die for me
.
Blows my mind.
I honestly can't wrap my mind around it.
We were singing the song "Your Love is Amazing" last Friday night and it the song it says
your love is a mystery
. It truly is just that.
An amazing mystery.
I saw this video this week. Go gawk over the absolute amazingness of creation and then gawk some more over the fact that God is more amazing.