I made these
fantstically delicious
and
ridiculously easy
Double Chocolate Oreo Bars
on Thursday and would love if you would make them too! & maybe send a few my way then? Thanks. :D
All they take is twenty-four Oreos, two cups of chocolate chips, a teaspoon of vanilla, 1/4 of a cup of butter, and one 14oz can of sweetened condensed milk.
First off, split your Oreos into groups of six and eighteen.
In a food proccesser or blender, chop up that group of eighteen Oreos into a nice crumb.
Very fine crumbs work the best. Then in a bowl, melt your butter completely and mix it together with the crumbs.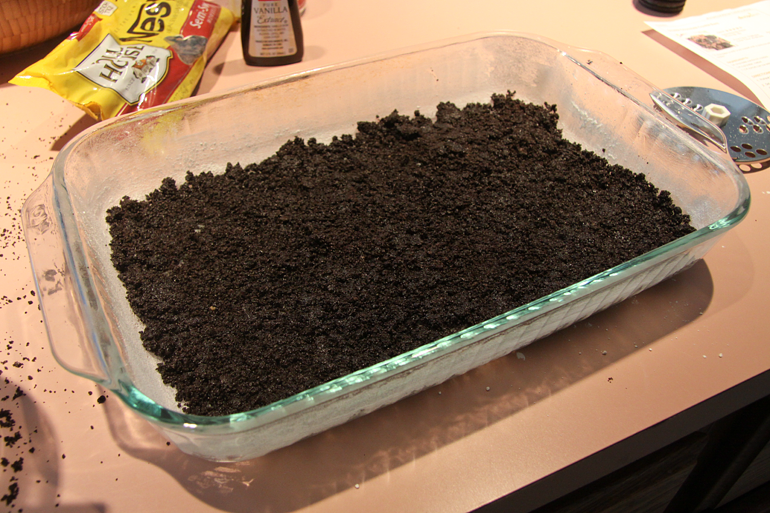 Use a greased and floured 13x9 pan and then press your butter/Oreo mix into the bottom evenly.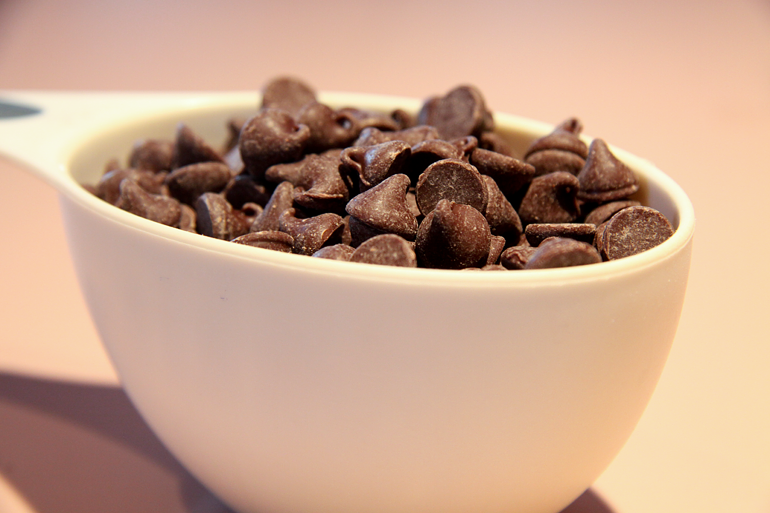 Take one cup of chocolate chips and put it in a bowl with the milk & vanilla.
Next, stick it in the microwave for about 30 seconds. Then mix it around so that it becomes nice and smooth.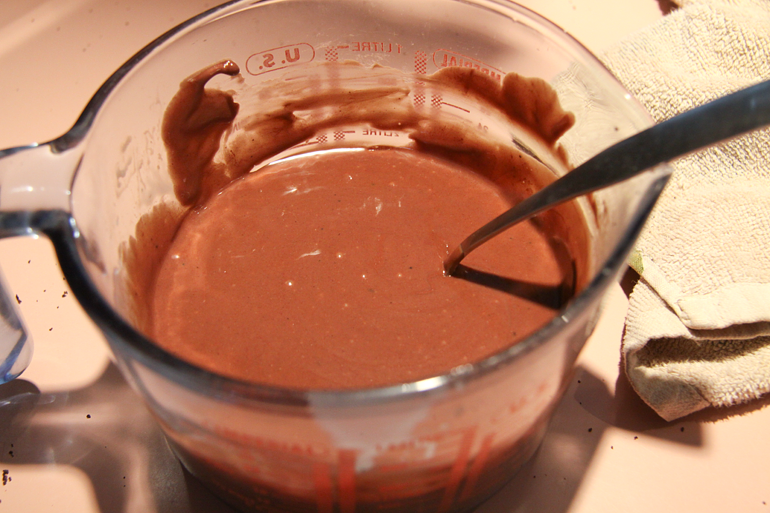 It should look like milk chocolate... because that's basically what it is!
Spread that evenly into your pan.
Then take the remaining cup of chocolate chips and scatter those around. Then take those other six Oreos (yeah, remember them? They weren't for you to eat yet!) and crush them and put them on top.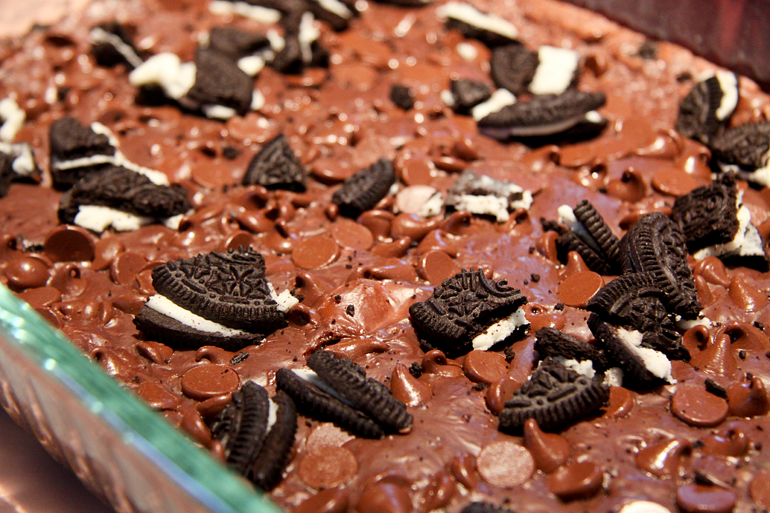 Proceed to bake for 20-25 minutes at 325 degrees. After the pan has cooled, let it chill in the fridge for a while before cutting them otherwise it makes for a BIG mess!