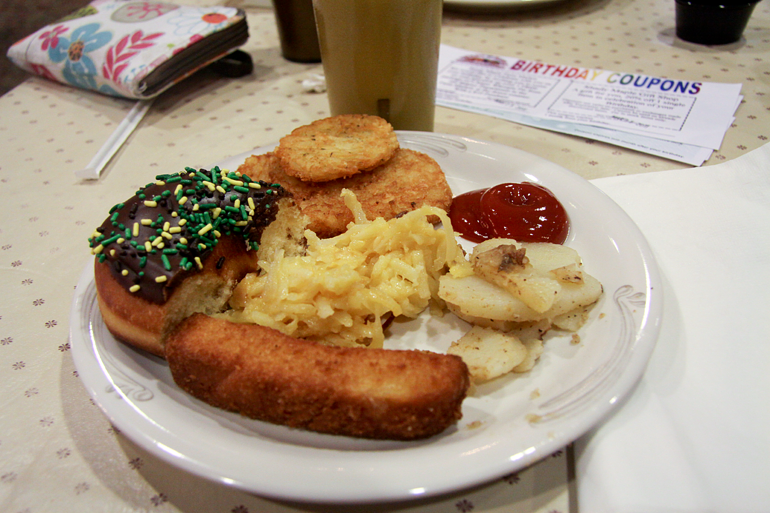 This just so happens to be one of those posts with no photographic brilliance. However, it does have fun pictures from Friday morning on my birthday. It was a wonderful day! We went to Shady Maple (huuuuuge buffet) with sister & best friend, stuffed ourselves, played with puppets, did some shopping, went to my best friend's house for the night, ate ice cream cake (nom nom!), watched movies to 1am, crashed. It was awesome.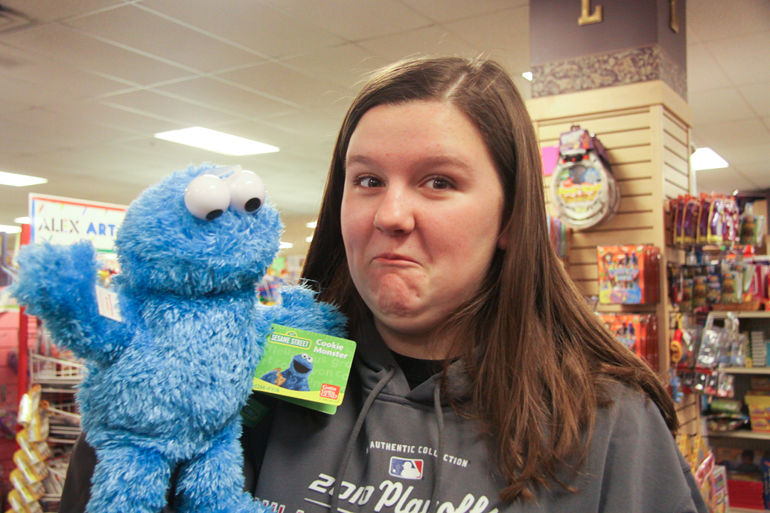 Cookie monster!
My sister got this umbrella. $4 well spent.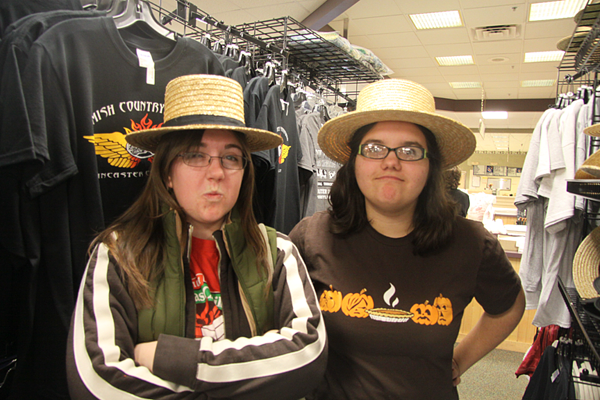 We pretended to be Amish. We failed.
Puppet friends! I've always loved Sesame Street. I think this was about ten seconds before my sister pointed out the bright orange "please do not play with puppets" sign. Oops. It was a good day. :) Photographic brilliance will come tomorrow, okay dokey?