I finished my final exam and now officially have some time on my hands. So far today I've gone through the entire month of October 2010 (800 photos, not counting senior shoots & Delaware Water Gap..I am crazy..), edited a batch of photos from a shoot in November, watching three episodes of NCIS, and went through my pictures of our first snow back in November. So yeah, it's been a productive day! We haven't actually really had much of a snow since then. This was only a light dusting, but we had some fall leaves hanging on still, so it was pretty.
First snowman of the season..who was less than a foot tall, haha.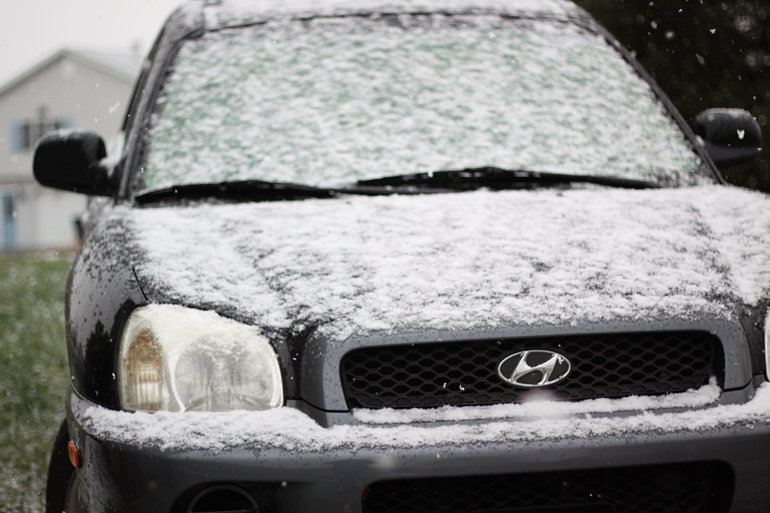 My car's first snow! Well, since it's been with me. :D
I hope your lives are slowing down and you're getting some relaxation time in too!